EHS GRADES possesses the unparalleled experience, resources, and expertise to deliver quantifiable and measurable results in performance management, contractor management, compliance management, including auditing, training resources and improvement programs to help our clients achieve progress, growth and operational excellence.
Our organization was established based on the core principle of creating opportunities for our members to become successful in their businesses. We are making a positive impact in the industry by touching the lives of millions of workers around the world on a daily basis.
At EHS GRADES, we pride ourselves on solving the immediate needs of our clients by enabling them to be well-equipped to overcome the challenges of dealing with environmental health and safety program management in the twenty-first century.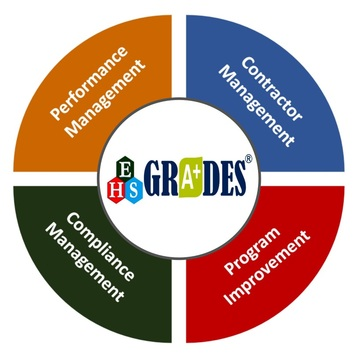 With the results we provide, our members can effectively address issues that could occur due to unanticipated risks and hazards, rapidly evolving technology, changing workforce, aging equipment and infrastructure, complex industry and compliance standards, and complicated regulatory or legal requirements. We continuously track how our findings are delivering against the diverse organizational needs, goals and objectives of our clients to ensure that decision-making is compelled by data rather than intuition.
"After many years in industry, academia, and in government investigating industrial accidents involving multiple injuries and fatalities, some of us decided to change the state of affairs. We formed EHS GRADES to revolutionize the industry by offering lasting solutions to the biggest occupational challenges of ensuring that everyone returns home safely every day." — Samuel A. Oyewole, Ph.D. (Chairman/CEO, EHS GRADES)
What drives our passion and motivation to achieve positive results daily?
At EHS GRADES, we're all about providing quality services and developing groundbreaking solutions that are specially designed to improve the environmental health and safety program performances of our members. We all come to work every day because we believe we are the "doctors of the industry" and we want to remove all obstacles that could prevent our members from achieving operational excellence.
We diagnose and identify the true state of EHS programs by adopting a highly efficient, transparent, reliable and comprehensive process. Our prescription often includes recommendations for continuous learning and improvement. Members that have adopted our proactive-centered approach have experienced positive results including improved overall business value and efficiency. The EHS GRADES team of dedicated professionals and technical experts deliver real outcomes that have enabled several of our clients to sustain their workforce, reputation, and credibility.