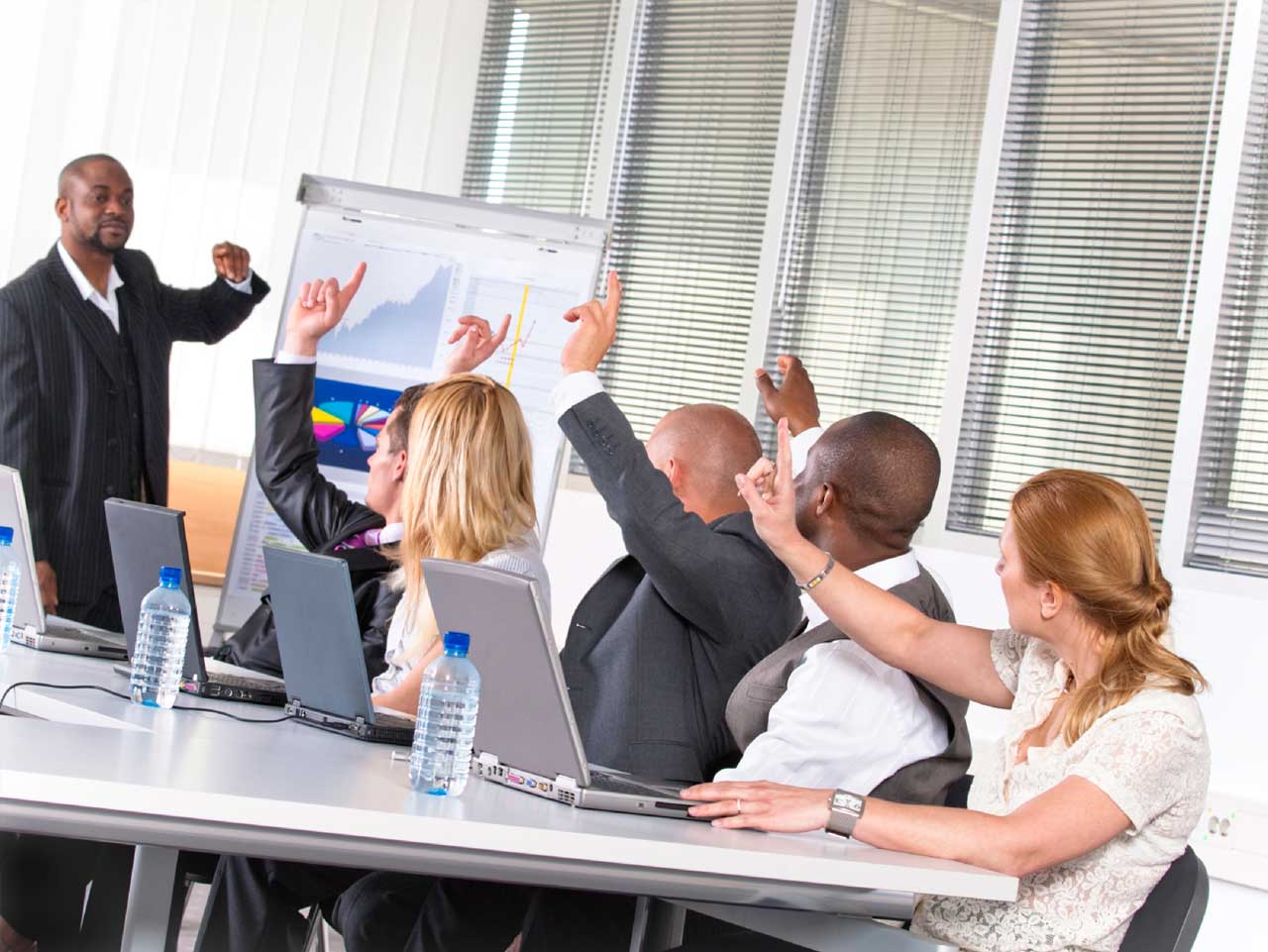 Instructor Accreditation Process
A major EHS GRADES objective of "saving lives through continuous improvement" is to ensure that our member clients, their employees, and contractors are well-trained and equipped with the knowledge to do their work safely, in a healthy environment. With our accredited instructors, training providers and facilities, we provide the best available training and certification resources. In order to continue to meet our clients' needs, we depend on qualified and capable instructors to provide training and instructions.
Being a certified EHS professional is an important requirement for EHS GRADES-accredited instructors, and you will also need to know how to develop detailed course curricula and teach others to be safe and healthy in their work environments. Our instructors are experts with multiple years of experience in programs, laws and key regulations that apply to particular worker activities or operations at industrial facilities.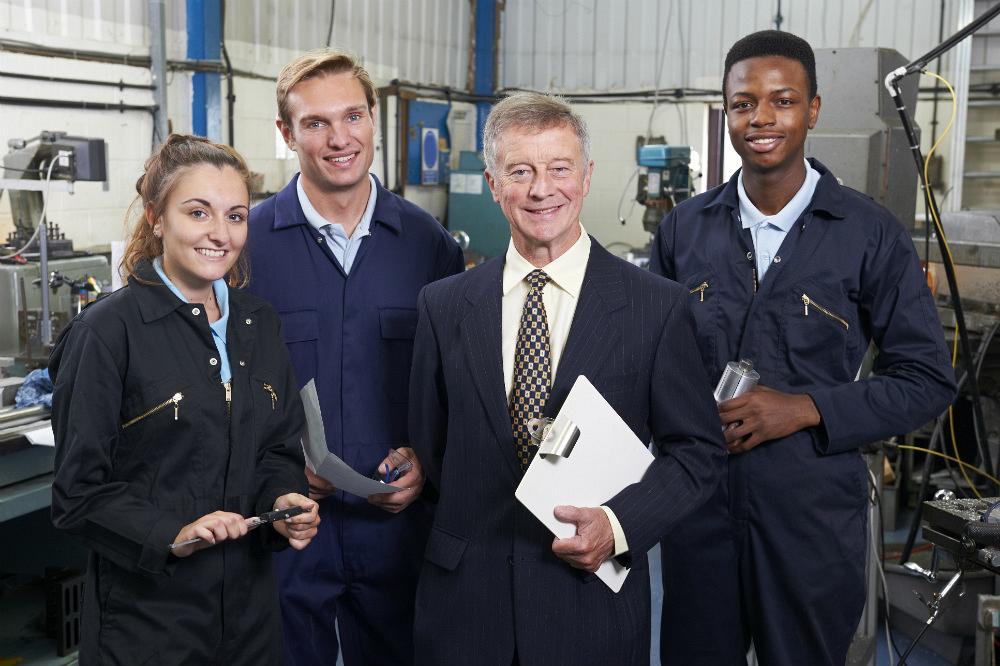 With almost 300 accredited instructors located worldwide, EHS GRADES ensures that all its instructors meet the minimum industry educational and experience-level requirements. We encourage continuous learning through teaching others to enable our accredited instructors to develop the additional knowledge, skills, techniques, and expertise needed to organize and teach EHS courses. Our accredited instructors may apply to operate independently as an EHS GRADES-Approved Training Provider.
How to Apply
To apply to become an accredited instructor, please submit an online application form (EHS GRADES-Accredited Instructor Application Form) and your supporting documents (notarized copies of your government-issued identification, driver's license, or photo page of your government issued travel passport, transcripts, certificates, diplomas, and three (3) reference letters). Also, submit a cover letter, a current resume, and pay the applicable Registration Fees to EHS GRADES. The application will take 10-15 minutes to complete. To apply online, click here. You will need to submit your documents electronically by attaching files.
Minimum Qualifications
A qualified training instructor must have a minimum of bachelor's degree or equivalent in Occupational Safety and Health, Industrial Hygiene, Environmental Health, Environmental Management, Industrial Engineering, or strongly related areas.
Minimum of ten (10) years of applied, industry experience in risk management, occupational safety and health, industrial hygiene, environmental health management, environmental management, or other EHS-related areas.
Strong writing and presentation skills.
Appropriate teaching experience in higher education or industrial training; online teaching experience.
Preferred Qualifications
Strong background in various specialized areas of EHS including demonstrated experience in various industry standards, codes, guidelines, etc.
Strong expertise in various local, state, federal and international environmental health and safety programs, laws and key regulations.
Strong interpersonal communication and public speaking skills.
Excellent organizational and management skills.
A master's degree or an earned doctoral degree related to content area(s) of courses to be taught.
Environmental or Occupational safety and health-related certifications such as Certified Environmental, Safety & Health Trainer (CET), Certified Safety Professional (CSP) or Certified Industrial Hygiene (CIH), or similar certifications issued by nationally accredited credentialing, licensing, and certification bodies.
10+ years applied/industrial experience.
Three or more years of experience as an EHS instructor.
Operational knowledge of applicable safety and health-related instruments and equipment.
Application and Documentation Requirements
Complete the online EHS GRADES-Accredited Instructor Application Form and pay the applicable non-refundable Registration and Processing Fees ($350).
Upload all the required documents including a current resume, a notarized copy of your government-issued identification, driver's license, or photo page of your government-issued travel passport. You will also need to upload any notarized copies of any transcripts, certificates, diplomas, professional certifications or authorizations that back up your credentials.
Provide a cover letter and recommendation letters from three (3) professionals references or individuals who are familiar with your work in the past and with whom you've maintained contact (examples of professional references could be a former supervisor or manager). The Professional Reference Forms that must be submitted with the application can be downloaded here.
Application Review Process:
When all documentation has been completed, uploaded and submitted, you will receive a notification email from EHS GRADES and we will begin the review of your application and evaluation of your educational qualifications, certifications, and supporting documentation. If your documents are not in English, we may require a certified translation to be submitted with your documents. Complete the online EHS GRADES-Accredited Instructor Application Form and pay the applicable non-refundable Registration and Processing Fees ($350).
How Long Does It Take?
The normal time frame for evaluation of an application is 15 to 30 business days. The time frame begins when your application, all required documents and full payment have been received. You will be notified if you have been approved to become an EHS GRADES-accredited instructor or not.
Check Application Status
To find out the status of your submitted application, send an e-mail to training@ehsgrades.com.Please include your application reference number in your email.
Maintaining Your Auditor Accreditation
All EHS GRADES-Accredited Instructors are required to maintain their status by:
Completing the EHS GRADES-Accredited Instructor Renewal Process once every three years. If your instructor accreditation has expired, EHS GRADES allows up to 3 months from the expiration date to complete the Instructor Renewal process. EHS GRADES will not allow instructors with expired accreditation to deliver and training and certification work for our clients until a new accreditation application is complete; AND
Teaching three (3) EHS-authorized training courses or facilitating three (3) EHS-related training conferences or professional development seminars within the three-year accreditation cycle. OR Registration and attendance of the annual EHS Performance Achievement Conference consecutively for three years; AND
Pay your annual Accredited Instructor membership fees ($300) - waived for the first year for all newly accredited instructors.
For questions or additional information concerning our training instructor accreditation process, please contact a member of the EHS GRADES team at +1 (800) 970-8776 (Toll-free), or via email at training@ehsgrades.com.